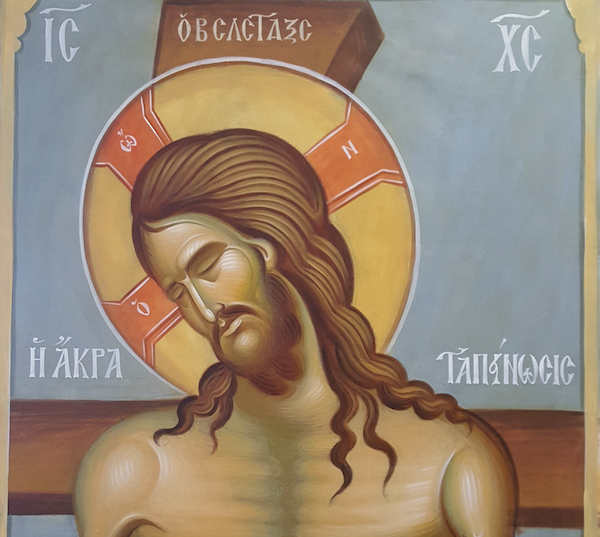 The sanctuary of a Byzantine/Orthodox church is adorned with many and various sacred images: those found on the icon-screen (iconostasis, templon), those that appear on the east wall (the apse and conch of the apse), on the side walls of the sanctuary, and on the arch over the sanctuary. However, in addition to these spaces where the icons are more visible to the faithful, there are two other significant liturgical spaces within the sanctuary proper, auxiliary chambers or niches, which flank the apse and customarily receive sacred images: the prothesis on the left or north side, and the diakonikon on the right or south side. Collectively, these auxiliary spaces were referred to as pastophoria and became standard from the 9th century onwards as part of the typical, centrally planned, domed church. Learn more about this icon.
---
One of the main iconographic elements usually found in the sanctuaries of Byzantine/Orthodox churches is the presence of images of saintly Hierarchs at the lowest level of the east wall, closest to the Altar Table itself, and to the actual space occupied by the celebrating clergy. For centuries, the sanctuary space has been regarded as the most sacred part of a church building since it is the place of the Altar on which the Eucharistic gifts are transformed into the true Body and Blood of Christ. Learn more about this icon.
---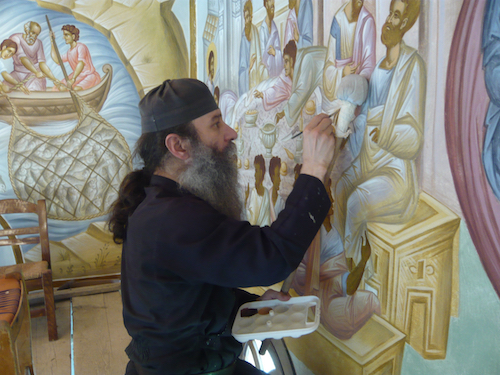 It is very rare to learn the details of a monk's life. They retreat from the world, not for any fame or personal glory, but to enter into a deeper relationship with God on the world's behalf. Father Loukas, the iconographer whose prayerful and Spirit-filled work will adorn the Saint Nicholas National Shrine, is a true monk. He seeks not personal glory, fame, or recognition. He paints because it is his Spirit-filled vocation. And we are so very blessed that he is the one whose work will fill Saint Nicholas. Learn more about Father Loukas.
---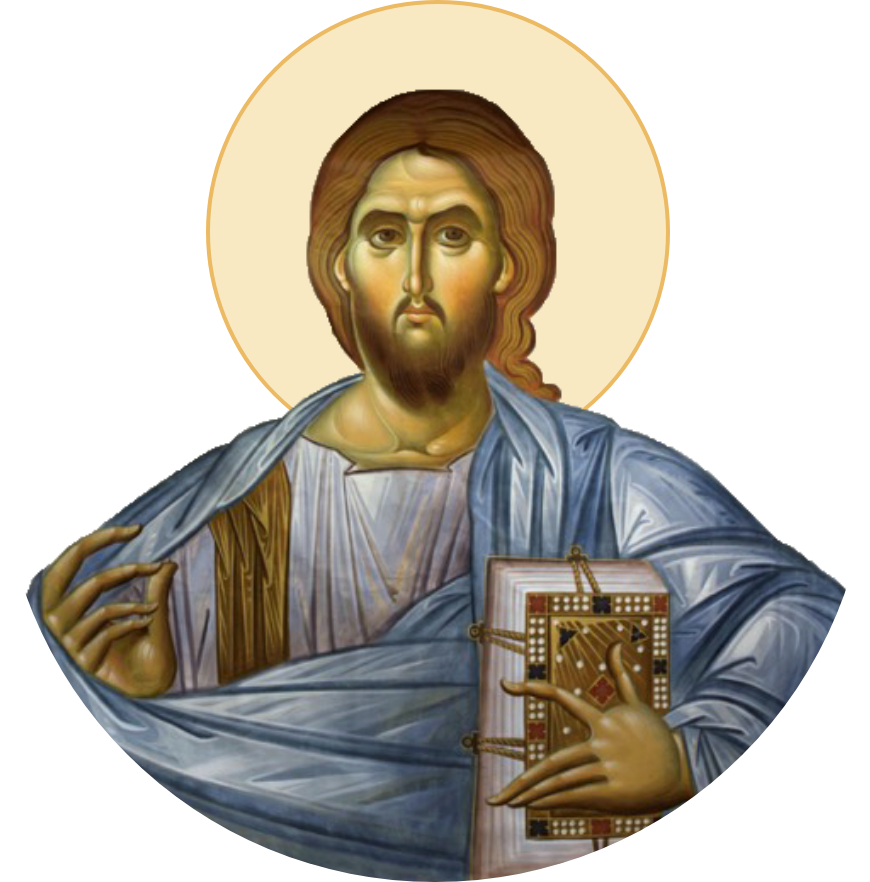 After the period of Iconoclasm (ending in 843), Byzantine ecclesiastical architecture emerged most characteristically as a centralized plan surmounted by a prominent dome at its core. It continues as the most common scheme for an Orthodox church today. This form of architectural plan readily serves to reflect the hierarchical system of the Orthodox Faith and its visual expression, whereby the dome, the highest point within the church structure, became associated with heaven and thereby was reserved for the depiction of the holiest figure, Christ Himself. This has become the definitive image of the interior space of Orthodox churches. Learn more about this icon.
---