Heroes of Saint Nicholas
May 2022 Recipient
Nicholas P. Koutsomitis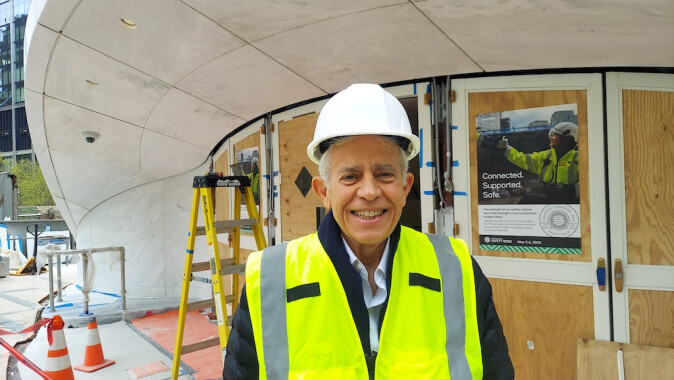 Nicholas Koutsomitis is the architect of record for the Saint Nicholas National Shrine. Although Santiago Calatrava was the design architect, it has been Koutsomitis and his firm (https://www.kapc.com) that has presided over the construction of the Shrine, providing the necessary material to effect what has been a unique and complex project.
Nick is a faithful member of the Holy Trinity Archdiocesan Cathedral in New York City, and was a logical choice to shepherd the conceptual design of Calatrava through the construction stage. He is an architect with over 30 years of experience in the planning of museum and cultural facilities and institutions. He has been involved in numerous master plans for new museums, as well as plans for the future growth of established institutions.
Hi clients have included the Metropolitan Museum of Art, the American Museum of Natural History, The Queens Museum, The City Museum of Washington DC, the Museo de Arte de Puerto Rico, the Hechel Shlomo Museum of Jewish Art and Heritage in Jerusalem, the Auschwitz Jewish Center Foundation, and many others. He is an active member of the American Association of Museums, the American Institute of Architects, and is certified by the National Council of Architectural Registration Boards. He is also an adjunct professor of architecture at Pratt Institute School of Architecture.
His commitment to rebuilding the Saint Nicholas Church as a National Shrine has been a constant source of inspiration these last two decades. For Nick, his family, and his firm, there was no way that this Church and National Shrine were not going to be completed. He has stayed the course these past two decades, and for that: Nicholas Koutsomitis is truly a Hero of Saint Nicholas!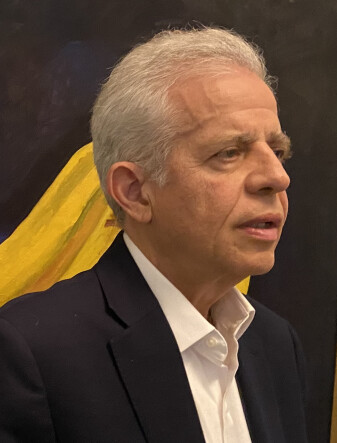 ####
About the Heroes of Saint Nicholas
On the morning of September 11, 2001, Heroes emerged at Ground Zero – many of whom gave their lives. Since that fateful day, there have been contributions of enormous significance to the rebuilding of the Saint Nicholas Greek Orthodox Church and National Shrine. These are the Heroes Saint Nicholas.
Every month, we will highlight one of these persons who played a special role in making the National Shrine a reality. The gratitude of the Greek Orthodox Church toward these people is truly incalculable. We thank them from the bottom of our hearts for what they have done to bring about the miraculous reconstruction of Saint Nicholas.
Visit the Heroes of Saint Nicholas webpage for more information and a listing of past Recipients